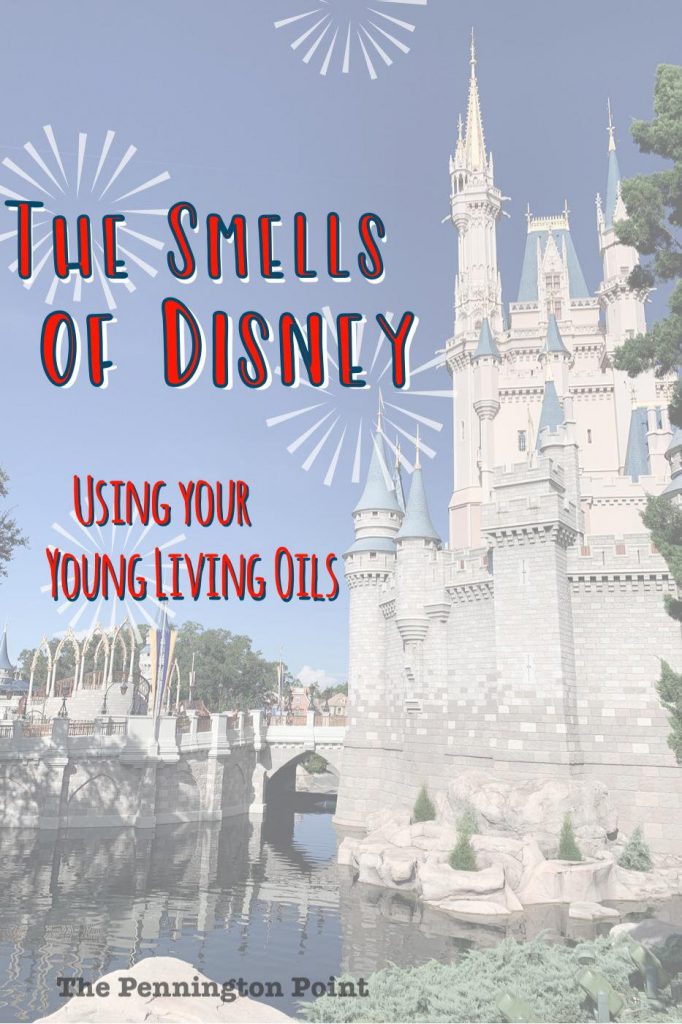 One thing I love about Disney is how they pay attention to every detail of your experience from the music in each themed area to the food to the smells. It's so immersive that you feel like you're transported from the struggles of your life into a relaxing day of celebration. Someone asked me last weekend if Disney was really much different than Six Flags. I almost spit out my drink. I started to list all the ways Disney is better until she finally waved her hand and said "OK! I get it." I could have said more (and I wanted to but, you know, I do know when I'm not talking to a Disney fan they don't really want to discuss it for hours). But in short, you can't even compare the two….it's like comparing three week old, tired apples and fresh, enormous, caramel dipped, chocolate covered, Mickey shaped apples. No contest.
Another topic I could talk on and on about is my oils. I love them so much and they have changed my life in ways I didn't even know needed changing. So I get all excited about sharing them. I also spend a lot of time in educating myself about how each plant works in harmony with our bodies and how to use the oils. I like adding them to my health care, my home, my cleaning, my emotional support….see? I would not stop except that's not actually the topic of this article.
What I have to share with you today is a combo of both of these topics….Disney AND essential oils! (give me sec…..I'm getting so excited I have to take some deep breaths). Since I love the smells of Disney and being reminded of the delight of being there and I love how uplifting the oils are why not put those together to create some Disney blends for the diffuser?!
My husband is actually better at making blends than I am so he and the boys worked to make the recipes and I gave the final sniff test. We tweaked and tried new combos until we came up with these 8 blends that take us right back to the parks. Try them all….even if you don't go to Disney you will love these!
Soarin'. This ride is a favorite of our family. It takes you around the world to see some of the most beautiful places on the planet. In one scene they add a smell of the island and that's where this blend comes from. It's very uplifting!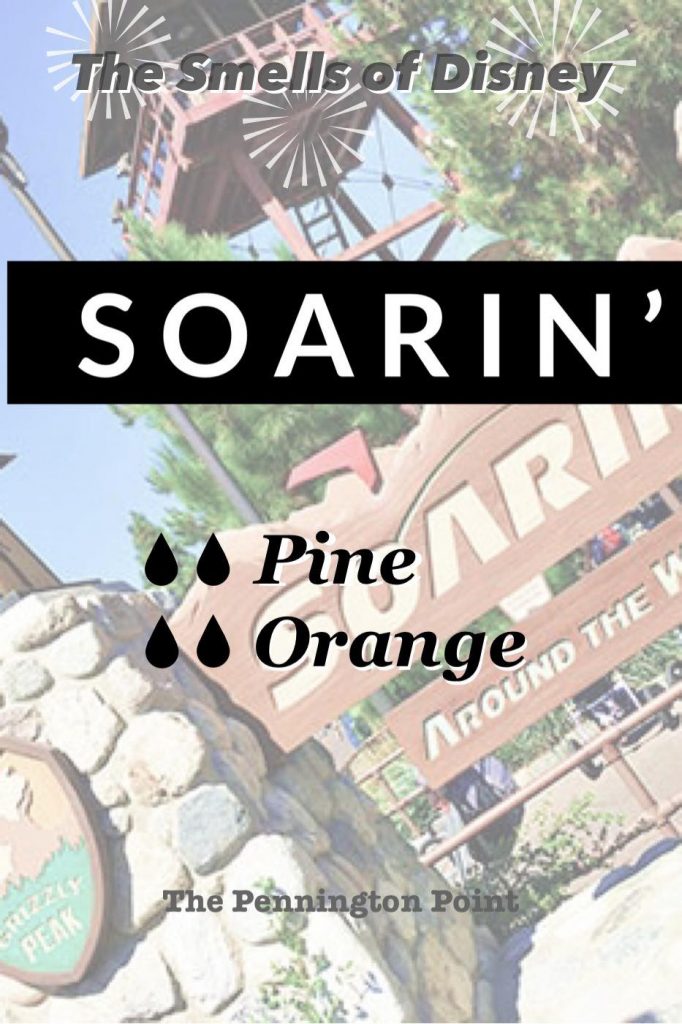 Haunted Mansion. Yes, there's a specific smell to this ride. It's a really nice, rich scent. These two oils might not be in your stash, but they're worth ordering because they are so good for so many things. This diffuser blend is very calming.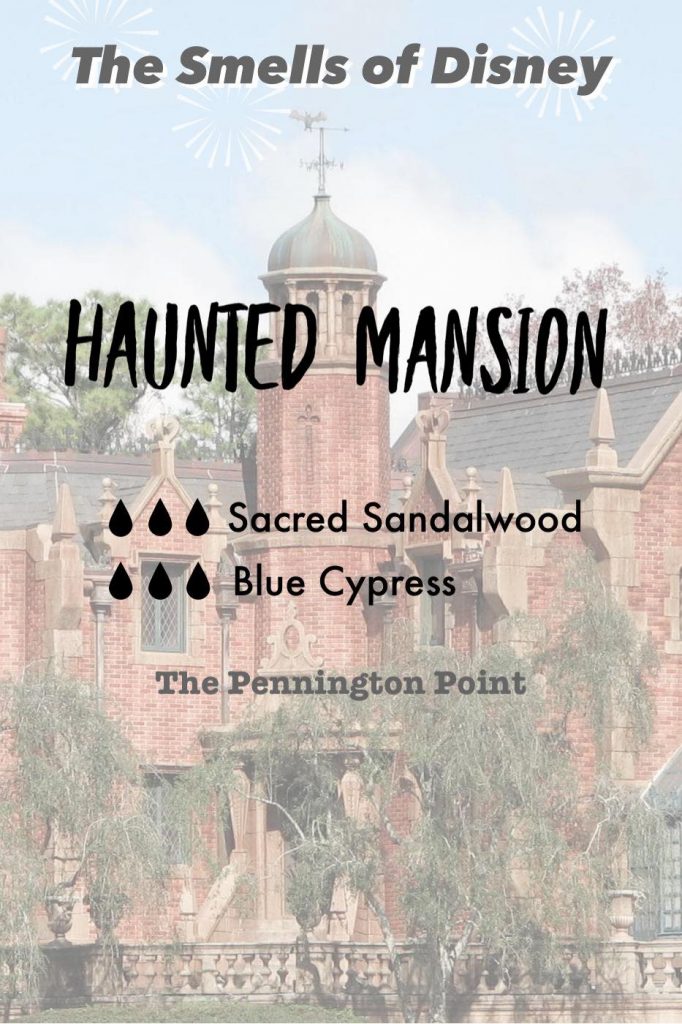 Grand Floridian. This is one of the prime resorts at Walt Disney World. You can see the castle from there and ride the monorail right to Magic Kingdom. And they don't miss a detail at this gorgeous resort. The lobby smells so good and this blend will remind you of that. Even if you haven't stayed there it's a great place to go walk around and eat at a restaurant or make a spa appointment. This blend is invigorating.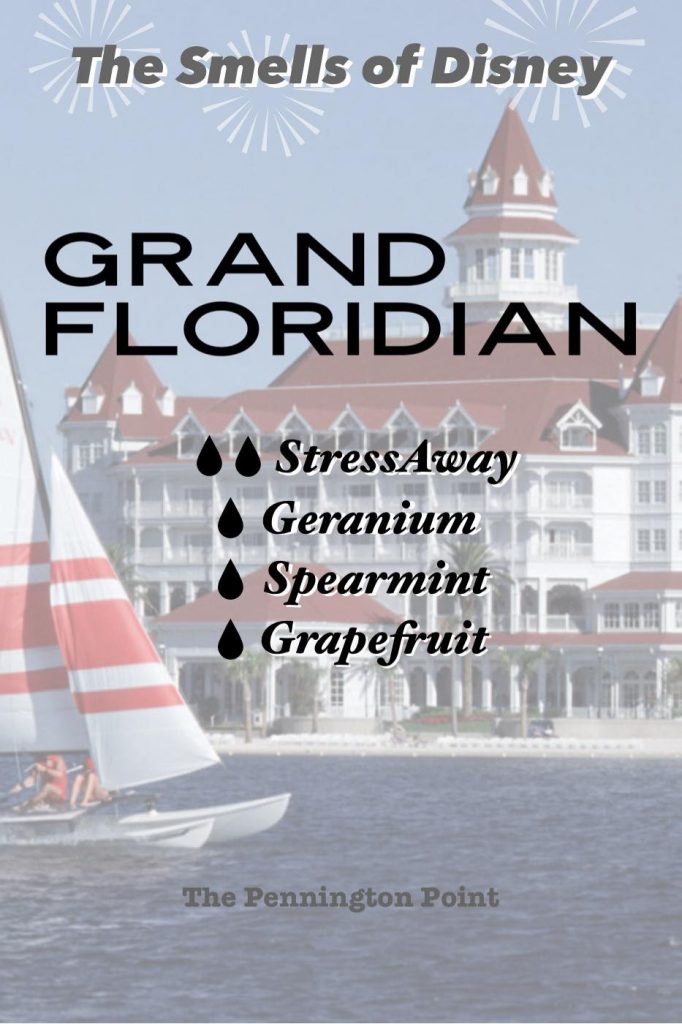 Polynesian Resort. This is another incredible place to stay. I love visiting there and eating at 'Ohana. It's a fun character breakfast and the resort takes you to the Polynesian Islands. This blend has a little spice to it and is very uplifting.
Spaceship Earth. There's one spot as you ride through Spaceship Earth that has a specific smell. It's the burning of the Library of Alexandria. This blend has a deep, earthy scent that will not only remind you of that ride, but make you feel cozy and warm.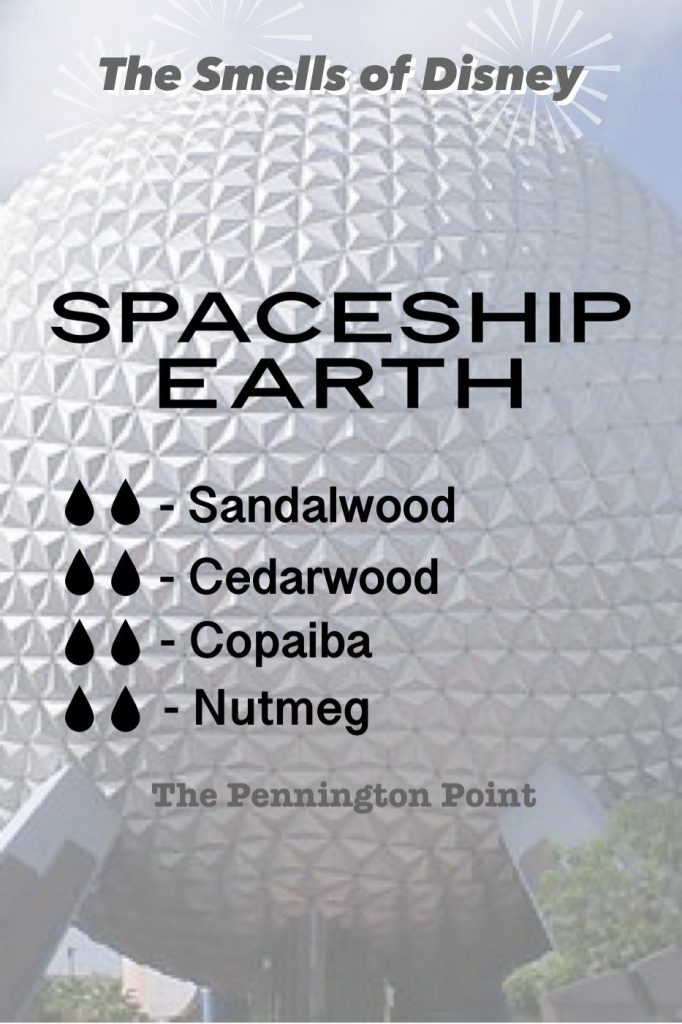 Animal Kingdom Lodge. This lodge is out of the way of the other resorts and has live animals you can watch from your window or from the walkway at the rear of the lobby. We have loved staying there and this blend, which has the most ingredients, is the perfect reminder of what a great time we have there. It's got a masculine vibe to it and is very grounding.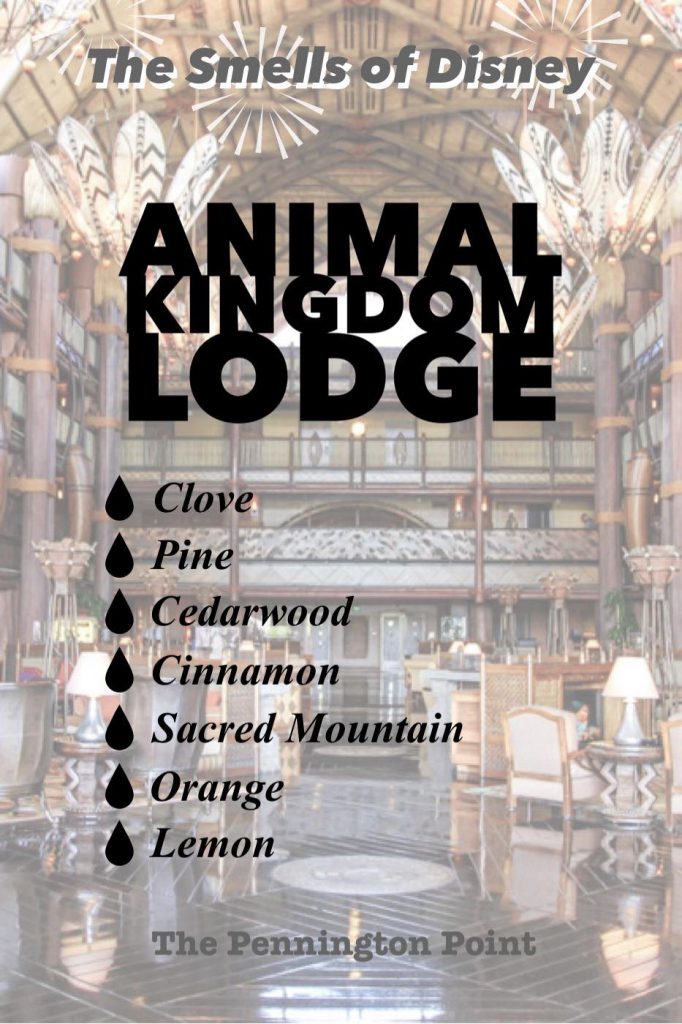 Sugared Almond Cart. All of the parks have various food carts but this one you can smell from all around. We like to grab some sugared almonds when we just want a little snack to share. This simple blend is great for any occasion! It melts the stress right off.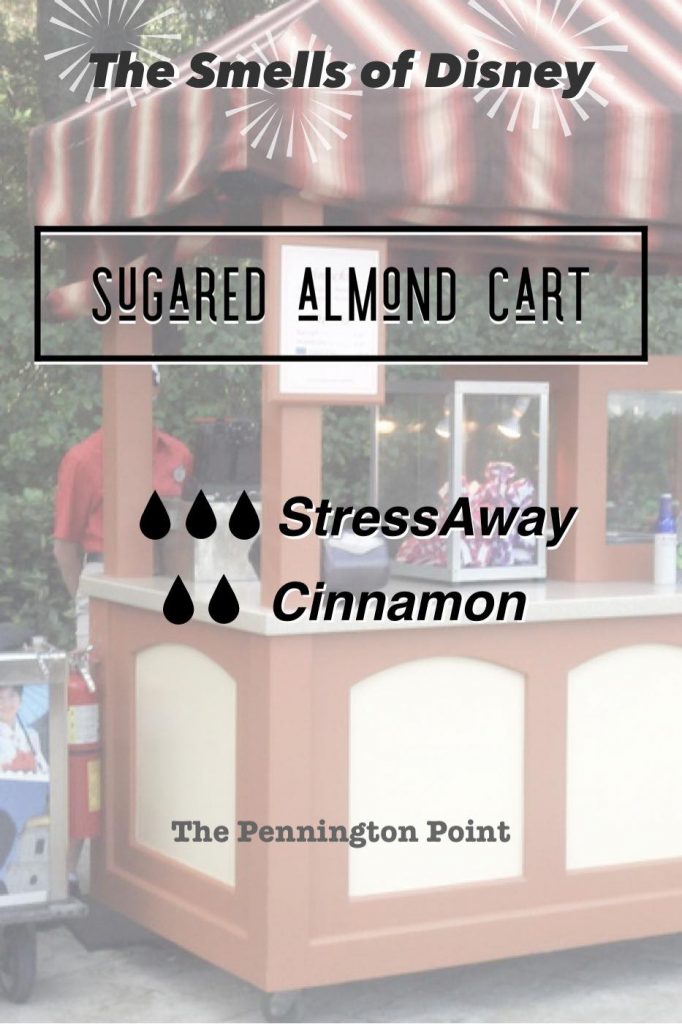 Beach Club. This resort is our very favorite! When we want to splurge on a deluxe resort this is the one we choose. It's airy and comfortable and has a beachy feel that relaxes me. This blend is cheerful and clear away the blues.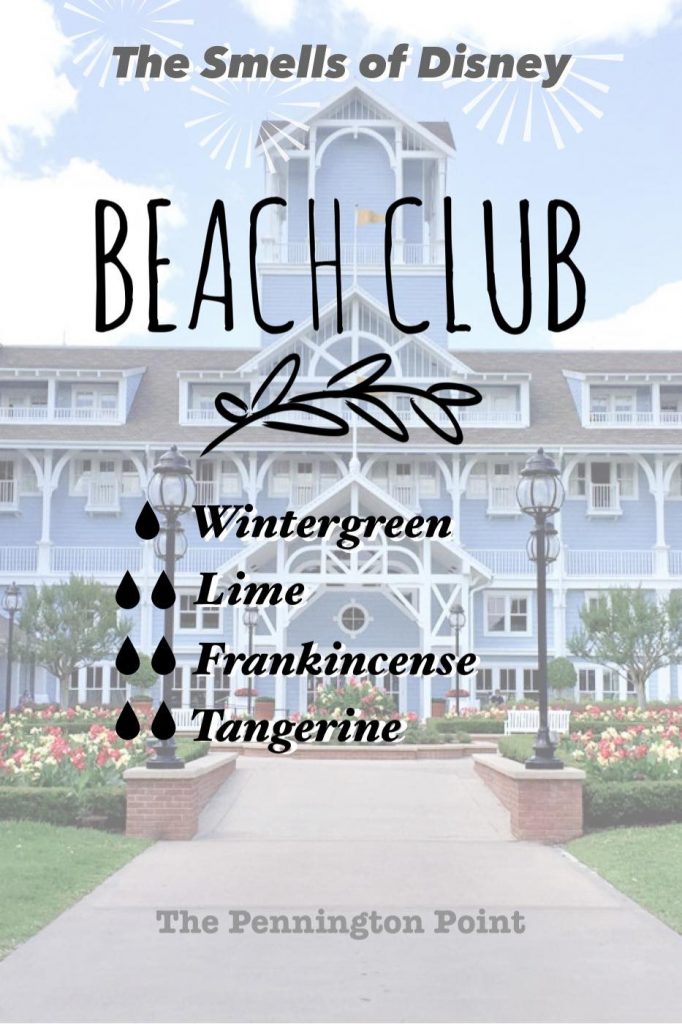 I hope you will try these even if you don't have an affection for Disney. They are all so good for the mind and emotions and create a healthy, toxic free environment. You can play around with the number of drops to make it exactly what you love. That's the best part of using a diffuser….you have total control!
AND if you haven't gotten started with using essential oils yet you MUST get your Young Living kit ASAP! You can READ HERE about everything that comes in the kit or you can go directly to the Young Living website and get it there. Either way I'll be right there with you to help you figure out what to do and how to use them! I will get a notification that you got your kit and I'll connect with you! If you add a bottle of pine and cinnamon to your order you will have what you need to make two of the diffuser recipes already! And if you let me know you love Disney too I will send you one of the other blends when you get your kit (along with lots of other goodies!).
These recipes are for Young Living essential oils only. I can't guarantee the results with any other brands. Young Living is the only brand that I trust for purity and safety for my family!