This post contains affiliate links.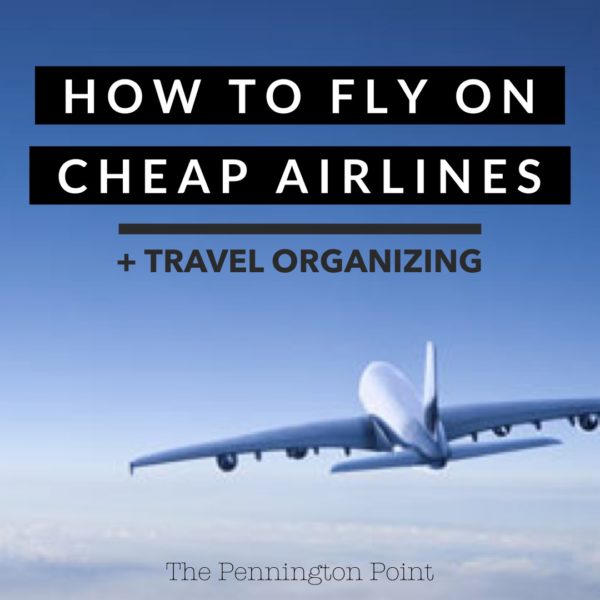 I love to travel! I like getting together with long-distance friends, I like exploring, I LOVE taking short trips with my kids one-on-one. My hubs and I like to getaway alone a couple of times a year too…..it's one of my favorite things!
In order to take those trips I have to find ways to make it affordable. If it's more than a 6 hour drive I will usually fly. And because the cheaper flights are on those "base fare plus add ons" type of airlines, I've found ways to make the most of my money.
Some of you want the luxuries…first class seating and room service and bellhops to carry your luggage for you. If that's how you travel then these tips aren't for you. My best tip for you is to stay away from credit card debt!
So for the rest of you who don't valet park or rent limos…..you'll love these ideas.
1. Shop for flights: Once I figure out a time I want to fly I start looking for flights. I will check every day for flights on the cheapest carriers. Spirit, Frontier, JetBlue, AitTran and sometimes Southwest (they are my least favorite). Plus I use an app called Hopper that checks all of the other airlines for me just in case. You'll discover that the prices change almost daily and by paying attention you can often find great deals. Sign up for newsletters of these airlines and watch for discount codes. The prices tend to be lowest on Tuesday and Wednesday, but that's not 100% of the time so I check every day. It just takes a couple of minutes and the savings can be worth it!
2. Be flexible: If it's possible try to be flexible on your travel dates. For example my son and I wanted to take a quick trip at the end of February. It's just a "Mom & me" thing so the dates weren't set in stone. By watching prices and being flexible I was able to find round trip flights for a really low fare in early March.
3. Rental cars: The same principles apply to rental cars. Check daily because prices change a LOT. I've seen the same car with the same company book for $35/day on a Sunday and the same dates will be $15/day on Wednesday. Also watch out for hidden costs. Read the fine print because the cheaper rental places often charge you extra fees when you arrive. It's happened to me several times. That's one reason I will never book a rental car through the airline or use Executive Car Rental. I've been fooled by both. I look on the discount sites (like Priceline and Kayak) but I also check the rental car companies directly. Sometimes that's the best deal! Also if you're really on a budget consider breaking it up into 2 rentals. On one trip to Florida I needed a car for 6 days. It saved me $200 to rent one car for the first two days then rent another one for the last 4. We just drove to the rental place, returned the car and picked up another one. We went to a great restaurant while we were out and made a date out of it. No big deal at all!
4. Hotels or Air BnB? Honestly it's a toss up. Air BnB isn't the great deal it used to be. People have started charging a lot for their houses and often a hotel is cheaper. We like to find an Air BnB if possible, but I'd say it's only about half the time that works out better for us. For hotels, I go to my search engine and put in something like, "hotels in Wichita, KS". If you scroll down a little on the results page you will see the map with all those hotels on it. I plug in the dates and start looking around on the map. That helps me see all of the prices and locations in one spot. Hotel prices don't change as much as flights and rental cars do so I will often check hotels first before I start searching for flights so I can put together the best overall deal.
5. Get extra leg room. Those really deep discounted flights are bare bone y'all, like the seats are uncomfortable and they don't give you drinks and the trays where you can set your things are about 3"x 5". It's not comfy at all! So I will try, if I can, to pay for a seat upgrade. The legroom on the regular seats means you'll be smashed up against the seat in front of you and no matter how skinny you are you'll be squeezed into that seat. So for a little extra $ you can be slightly more comfortable and it's still cheaper than other flights.
And be sure to take a travel pillow!
6. Consider carefully how much luggage you need. The discounted airlines charge extra for any luggage, even a carryon. You can take one "personal item" that's usually around 18" x 14" x 8" (check your airline for the exact restrictions). That's SMALL! We will often share a bag or work together to pack as light as we can. Keep in mind that checking a bag means you have to stand in a long line at the ticket counter and a carryon (which is smaller) saves time, but the size is restricting. So consider how much you'll need to take with you when choosing. Also consider investing in a bag that fits the personal item size for the airline you think you'll fly with the most. Having the biggest personal size possible has helped me not need to pay for an extra bag for short trips.
7. Learn to pack light. Reduce everything as much as you can. I put my essential oils into tiny bottles, my toothpaste and lotions into small jars and even my deodorant I put into a small plastic container. You'd be surprised how much you can reduce when you put your mind to it! Plus the other consideration is you'll need a bigger rental car if everyone in your group has a whole suitcase and personal bag.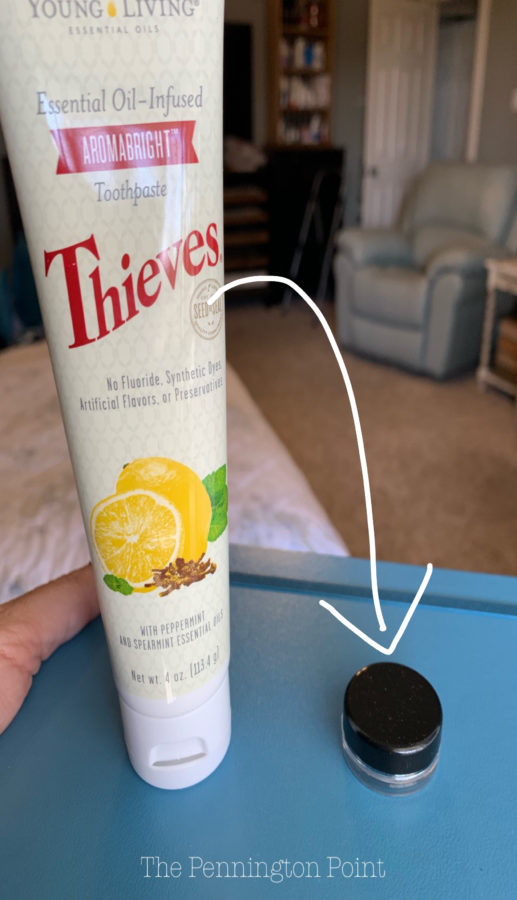 8. Making it though security: Security lines can be a PAIN. They are long, people are grumpy and often the TSA agents are sick of all of the fussing and they get fussy too. My tip is to be positive and go with the flow. Smile and say thank you to the TSA agents even if they're being rude. You never really know what they are going to make you remove from your bags, so be ready for anything. Sometimes they make you take all of your food out, sometimes they make you take the liquids out, sometimes they don't. Shoes off, electronics, belts, the rules seem to change on this every time I travel. So my plan is to be prepared for all of it and just do what they tell me when I get there. I wear shoes that are easy to take off and put back on.
Also, even though my discount airline restricts how much luggage I can carry on, the TSA doesn't care about that so I will often carry a separate bag (like a foldable tote bag) with my food, liquids and electronics to make those easy to access for security and then consolidate all of it after I get to the gate.
9. What to take: Since I usually fly about once a month, I've invested in some products that make it more enjoyable. Here's a list of some of my faves:
• external battery – I cant stress enough how much this helps. I use it every time I travel, I often sit next to a stranger who needs a charge and I'll let other people use it, it's great! And don't forget to take an extra cord!
• noise canceling headphones – oh my word, this was the best investment I ever made. There was a sticker shock at first, but they are so comfy, easy and make the trip so much better I can't imagine not having them now. I just put them on and listen to my books or watch a movie with no one bothering me.
• personal fan – you never know when you're going to get hot and that can lead to misery. So I always have my personal fan that will both hang around my neck and sit on a table. I can wear it to keep me cool on the plane or set it beside me in a hotel room.
• extra AA/AAA batteries – of course you can buy these most places, but if you're on a plane and your headphone battery dies or sleeping at night and your personal fan runs out of batteries you'll wish you had them with you! I always have enough for 2 changes just in case.
• packing cubes – these little zip pouches have changed my travel life! I can get three days worth of clothes in a smaller space, easily find my cords and snacks and makeup, it reduces the size and makes finding what I need so much easier!
• extension cord with USB – You never know where an outlet will be in a hotel so I travel with this cord. Plus it gives me a place to charge everything overnight, which can be a problem in a hotel with no accessible outlets.
• grid organizer – y'all this has been so great! It holds everything I need to have out on a plane so it's not all in various pockets or worse….in my suitcase in the overhead compartment! I added a spring hook and I can either clip it or hang it in front of my on any type of plane. I think it would be great for car travel too….to keep those little necessities right at your fingertips. Or give one to each kid with their own special items in it.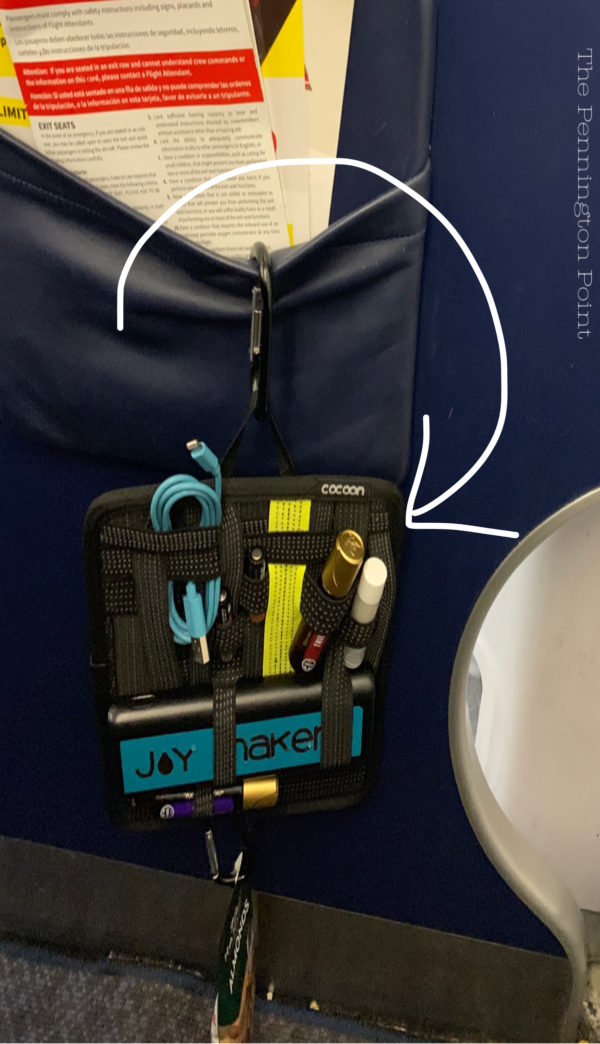 All in all it's easy and comfy to travel affordably! Yes, those cheap airlines have their down sides…they don't even give you water! You have to pay for EVERYTHING including a carryon. Bare bones means bare bones. But when you think about getting your flight for about 1/3 the cost of the next cheapest airline it's worth the extra effort! And cheaper hotels may not have concierge service, but they can be comfortable and convenient and the price makes it easy to travel often. I always check the reviews!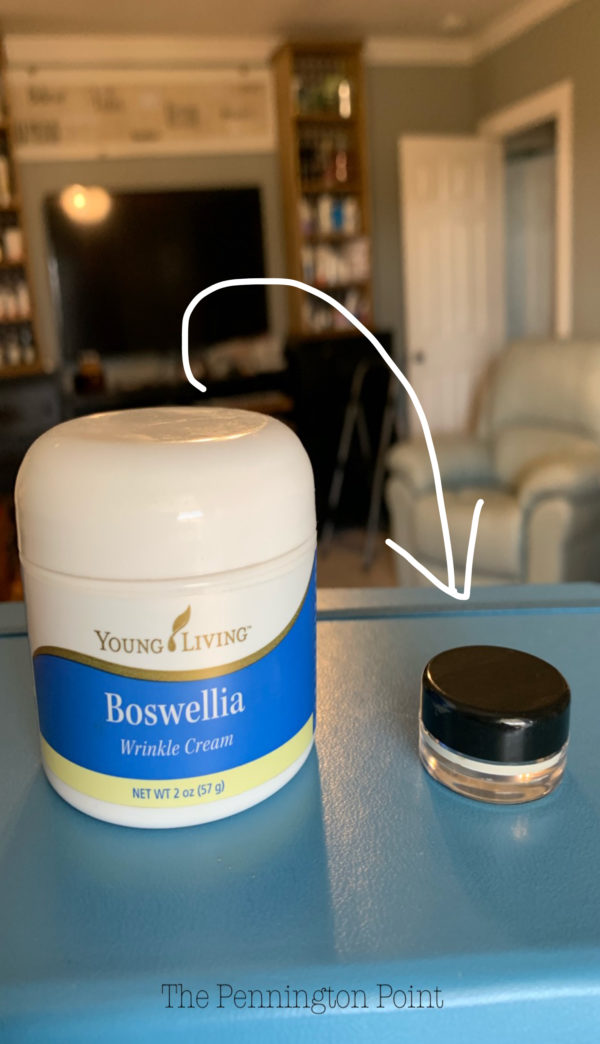 Of course I always travel with my Young Living oils and supplements, toothpaste, moisturizer, etc. That's one thing I can't just buy when I get there, so I pack it all in!  I put the oils in teeny bottles, I pack the supplements in my favorite pill holder (I even use this at home for everyday) and I love my zipper top packing envelopes to keep it all together. And this makeup bag lets you pack everything flat.
To follow along with me on my travels be sure you're following me on Instagram!