Are you ready to make some changes in your life this year? Me too!!!
I was planning to really get back on the wagon after 2 years of yuck.  Boy, yuck can really derail you, huh?  I felt like a weight (pun intended) was around my neck from the hard times in our family.  I got totally off track and gained back about half of the weight I had lost.  But you can't walk around like that for long or it will eat you up (look, another pun!).
That's why I was really excited about Young Living's Slique in 60 challenge!  It's just what I needed to put a fire under me and I know it will help you too!  It's a support for losing weight, getting in shape and, if you're competitive, winning prizes!
I am not always motivated by a prize.  Frankly I have too much stuff already and don't need more.  But in this case, winning money + oils motivates me.  I like money and I like oils so now I want to win!  While there are only a few of the grand prizes, there's a tshirt and pin that EVERYONE will get who completes the challenge.
I like pins, especially exclusive pins.  Don't ask me why, it doesn't make sense.  But I WANT that pin.
There are some rules if you're doing the official challenge, so be sure to read through them.  You can also just join in for fun and make it a personal challenge.  It's up to you!  But you will love the Slique products so I hope you'll try some of them.
I fell in love with Slique Essence a few years ago when I was losing weight.  It makes my water taste so good and helps with my metabolism (I am convinced that I have the world's slowest metabolism since I can gain weight just looking at a Hershey's Kiss).  I'll also be using the Slique CitraSlim and Slique Oolong Tea every day.
I will be doing these things:
Using the Slique CitraSlim daily
Drinking 100 oz of water a day (with Slique Essence added!)
I joined Weight Watchers to keep track of my eating.  I'll be cutting out sugar and wheat.
Walking/jogging 5x/week to train for a 5K in April
Doing TTapp and Shazzy Fitness videos 3x/week to fix my terrible shape! 😉
Drinking Slique Tea late each afternoon to help curb my evening appetite
Using my oils as a treat instead of chocolate
I want to encourage you to make a similar plan and make it detailed.  Set yourself up for success!
And to make it fun, I'm going to send all of my new January members who get a Premium Starter Kit a sample of some of my favorite Slique products for you to try!  That's in addition to the reference books and other cool info I send you to.  I call it my Introduction to Oils Kit!  That's from me to you….my favorite people!  CLICK HERE to sign up!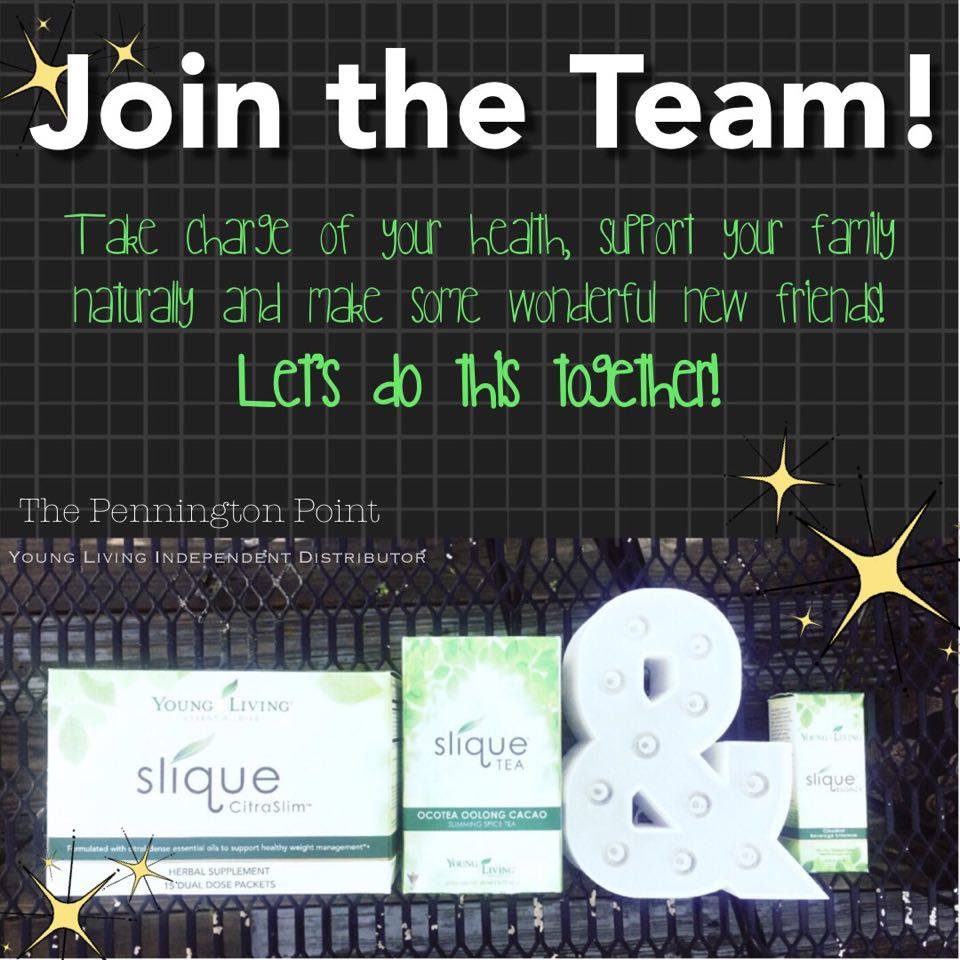 Connect with me on Facebook to join my private health & fitness group for women only.
I am not a doctor or weight loss expert.  I only share what I have learned from managing my own health and my family's.  Be sure to check with your medical professional before making major changes to your lifestyle.