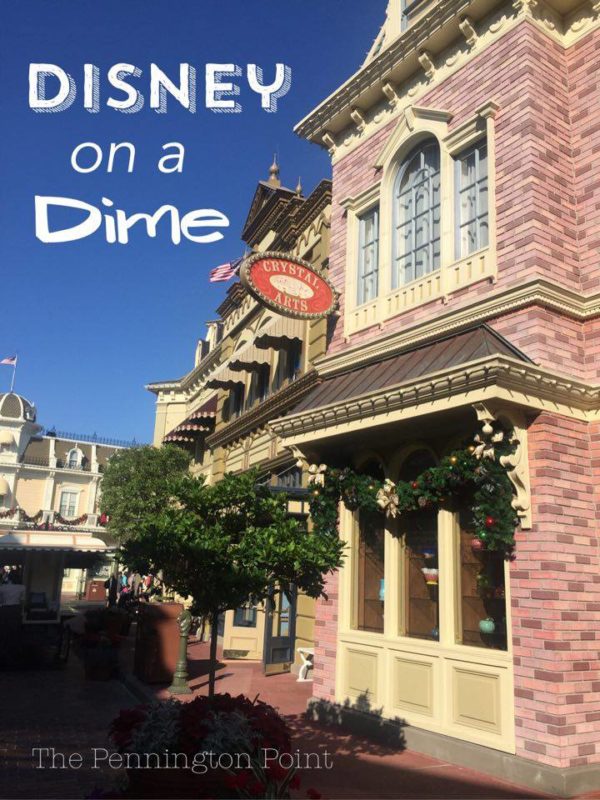 Before I tell you all of my Disney saving tips……please understand that I am completely aware of how spoiled rotten I am.  Through blogging I have opportunities that I can't believe.  I sometimes have to pinch myself.
Thanks to these amazing opportunities, I have a 2017 annual pass to Disney World.  Yes, I told you I was spoiled!
At first I thought, "What am I gonna do with that?  I live in Texas."  But then I put my mind to figuring out how I could make the most of this blessing.  And one night it hit me…..what if I combined my annual pass with my prayer to find more ways to spend individual time with my teens?
I have 4 teenagers in the house plus a 9 year old and I have been asking God to show me ways to spend large amounts of quality time with them.  I wanted something THEY love and not just grocery shopping or helping me clean out the storage building (everyone hates that job).  We will still do those things of course, but I wanted to get away from the responsibilities of home and have fun together.
So we made the kids an offer.  IF they wanted to forgo a Christmas gift in 2016 and 2017 plus no 2017 birthday gift, then we would take that money we would normally spend and, instead, let them go on a one-on-one Disney trip with Mom.
Now, understand we are talking about staying with friends while we are there, taking our own food in the parks, flying el-cheapo-airline and only going to the parks for 2 days without the park hopper option (cost $202).  We will be cutting back at home on groceries, clothing and other areas to save for this.  We aren't talking luxury vacations, this is just about getting away to spend time together.
The cool thing is they get to plan the entire trip.  Do they want 2 days in Animal Kingdom to ride Expedition Everest over and over?  Great!  Do they want to watch parades?  Done.  Wanna see Mom squirm while she gets drenched on Kali River Rapids?  Let's do it! It's completely up to them.
We also told them they can have $50 for one bonus activity.  They can use that to upgrade to park hopper passes, go to a favorite Disney restaurant, buy souvenirs, or any other thing they can think of.  Anything beyond that, they have to pay for with their own money.
We are all excited about it.  It seems like they would be so spoiled, but really the opposite is happening.  Everyone has taken up the cause of saving money in other places because they want these trips to not cause a financial stress for us.  I think it's so sweet for them to care.  I really do have the greatest kids.
As if that wasn't enough, I will also go to Disney by myself next week with my BFF Sara and her girls.  I am speaking to a homeschool group there and hanging for a couple of days with Sara since I can get in and out of the parks for free. I spent last night putting my protein bars and low carb snacks in my bag….I plan to do this for next to nothing (I will give you a breakdown of costs at the bottom of this post).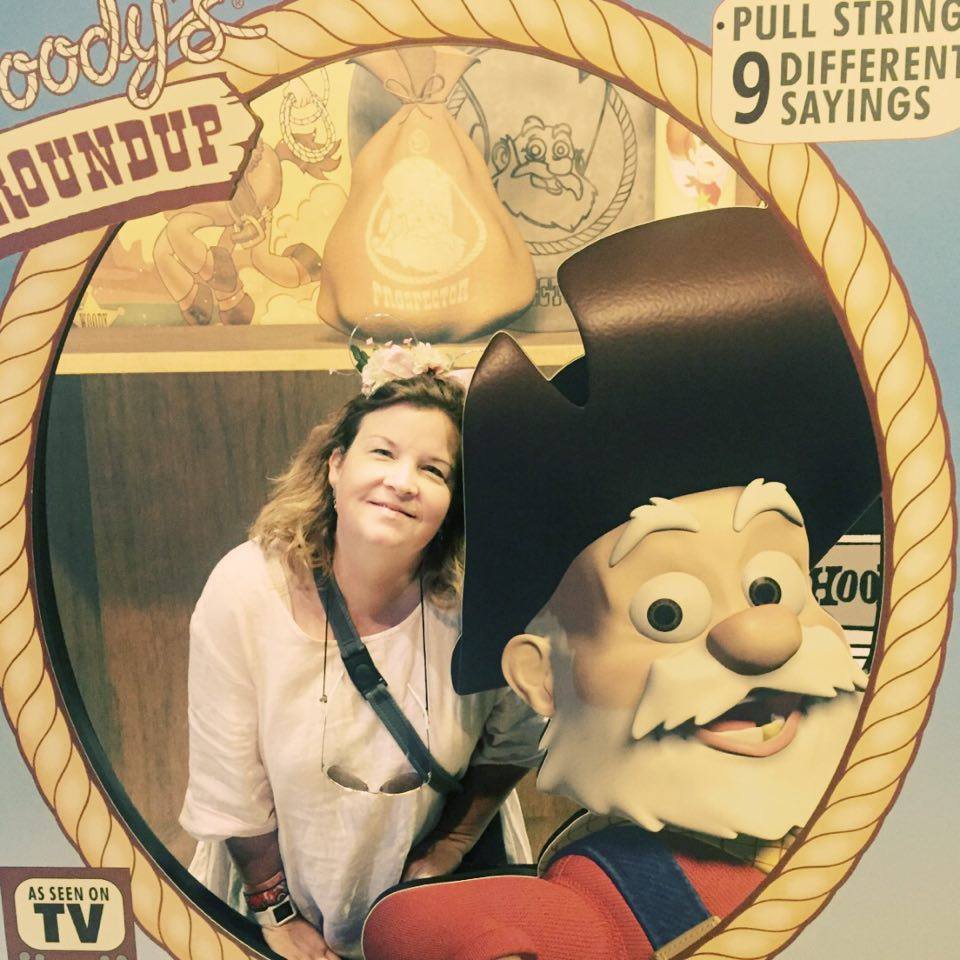 So you will be seeing me at Disney a lot this next year, but it's really not breaking the budget since we removed regular expenses to pay for it.  I canceled all of our subscriptions and monthly extras.
I have done the big staying-at-resort-eat-on-the-dining-plan trip and it was wonderful!  If you are going for the first time or think you'll never go again then FOR SURE do it that way.  But since this is about just hanging with my teens, we are slumming it.  This is Disney for a weekend.
Here are 12 ways to make Disney affordable:
Find cheap flights.  Spirit airlines is super cheap, but it doesn't fly in and out of the airport nearest to us.  So we drive 4-5 hours to use that airline.  My trip next week on Spirit is $57 round trip….no I am not kidding.  You make sacrifices like not taking extra luggage or tons of extra clothes, but that's fine!  Find 2 outfits you feel great in and wear those the whole time.  Price shop, dig for deals, it's possible!
Take food.  Eating out is costly no matter where you go, and the same goes double for Disney.  But their Quick Service meals have generous portions and you can get one for about $14 (including drink).  If you split a meal that's only $7.00/person.  So share one meal in the parks and take another one in with you.  I will carry snack bars, cheese, chips, cookies, fruit, it's easy!  And you can get a free cup of ice water by asking at any restaurant or cart that sells drinks.  So when you order your meal to share, get some cups of water too and you can split the whole thing.
Stay off site.  I love to stay at a Disney resort, but even the value resorts can make it too pricey for some people.  Look at AirBnB if you don't mind staying in someone's home.  And there are several very cheap motels within a couple of miles of Disney that are clean and comfy enough for a discount trip.  If you have a friend who lives there, ask them if you can "rent" a room.  Often people don't mind at all and if you pay them a little something they don't feel taken advantage of.
Bid your own rental car price.  If you need to rent a car, go on Priceline and bid instead of just picking what they have.  I can always get a car for under $10/day.  Sometimes I have to try it several days in a row.  So don't give up.  The prices change every day.
Look off site for tickets.  If you're only staying a couple of days this doesn't save you money.  But if you plan to go for 4+ days then getting your tickets at Undercover Tourist or somewhere similar can save money.
Save on parking.  Parking your car at any of the parks costs $20/day.  If you're really tightening the budget and are willing to go out of your way, you can park for free at Disney Springs and take a bus.  Now, keep in mind that buses don't go directly from Disney Springs to any parks.  You have to take a bus to a resort, then get on a park bus from there.  But you can bus to Grand Floridian or the Contemporary Resort (or a few others) and get on the monorail to Magic Kingdom.  It's a pain, but if you're there for a budget adventure this could add fun.  See some resorts you wouldn't ordinarily see!  Make that part of the fun.
Order souvenirs from home.  Disney stores often have sales and free shipping, so if you want to have something fun from your trip, watch for sales and order online.  They'll ship it to your house and you don't have to figure out how to get it back home in a teeny backpack (which I have because I won't pay extra for luggage on Spirit Airlines).
Go during off peak times.  Summer, Christmas and spring break are cray-cray at Disney World.  Not only will you be waiting in longer lines, but it will cost you more money.  Hotels and car rentals cost more during those times.  You can find crowd calendars that will tell you when the crowds are lowest.
Make a Disney Pack.  Nothing blows a vacation budget like an unexpected purchase.  Bandaids, lip balm, snacks, lightweight jackets, ponchos…..these are all things you might need and not have with you.  So I have a pack with all of that in it and I refresh it after each trip (I actually do this for all my travel).  Don't spend your little bit of play money on Bandaids!
Shorten your trip.  Look, we all want to go to Disney and stay 10 days, go to all the other theme parks in Orlando (I mean, Universal rocks too!) and do it all.  But not every trip is for the purpose of experiencing every ride, show and restaurant.  These trips we are taking are for the purpose of being together away from the responsibilities at home.  So it's a 3 day trip with only 2 of those in the parks.  We won't do it all…but we will have a grand time for a few dollars.
Add a little job.  Is there a way for you to teach a class or meet up with a potential client while you're there?  Since I am a speaker and I teach essential oils classes, I will try to connect with local friends to see if I can share while I am there.  I'll keep it to a minimum since I want to be spending most of the time with my kids, but it can help offset the cost.  And my kids and I LOVE meeting new people!
Have a good attitude!  Just because you aren't staying at the Grand Floridian and eating at world class restaurants doesn't mean this trip has any less value!  Be cheerful and make the drive in your rental car fun by playing Disney music in the car on the way to the parks.  Play Disney trivia games and have some conversation starter questions to make it more fun!  Once inside the parks you're having the same great time as everyone else….maybe more!
Here's the breakdown of the cost of my January trip:
Flight (Spirit Airlines): $57
Parking: $0 (having someone drop me and pick me up)
Car rental: $56
Room: $50 (staying with someone and I am gifting them a thank you amount)
Meals: $60 ($15/day is plenty since I am taking most of my own food)
Total: $223 (I wanted it to be under $200 so I can cut back on food if I want)
The other trips this year will be more because we will buy the kids a 2-day ticket into the parks.
I'll be sharing more Disney weekend tips throughout the year and giving you a breakdown of my costs.  Get your mouse ears ready….this is gonna be magical!