If you're like me, you love to see inside people's houses.  I would just peer in windows if it wouldn't get me arrested.  I love to see how people decorate for the holidays and how they spend their time together.
So I thought I'd show a peek in my house for you.  That way you don't have to sneak on my porch and be ready to run when we turn the lights on.  #busted
(this post contains affiliate links)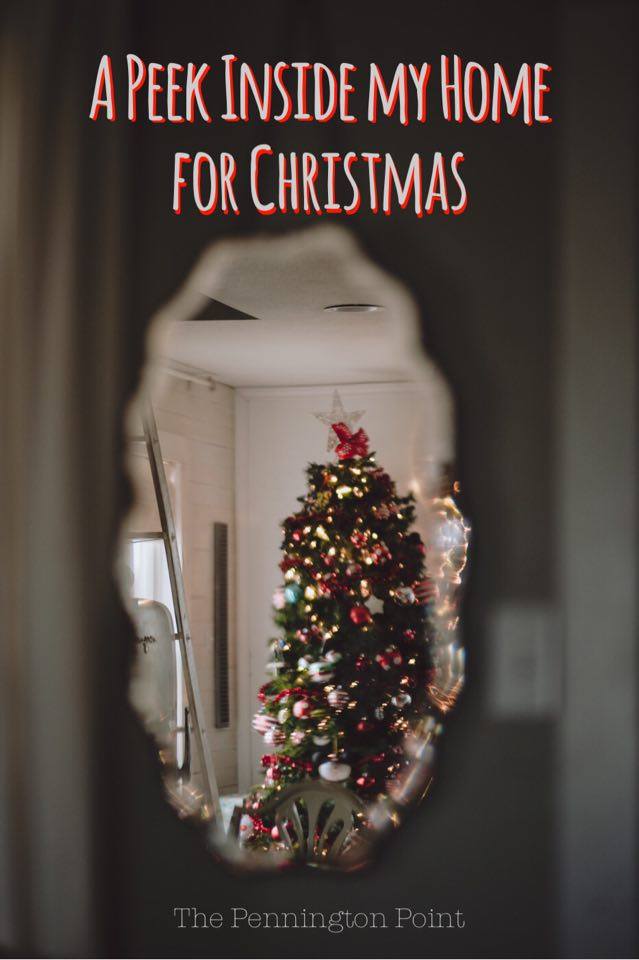 The first exciting thing is that we have a tree this year.  We haven't had a tree for the past couple of years and my youngest son was especially thrilled.  "Mom," he told me when we were bringing the tree in the house, "I'm so happy.  I mean, I liked the boxes you stacked up last year to make it look like a tree, but I was a little bit devastated."
He was devastated?!  Does he know what that means?  Because last year when I asked him if it bothered him that we didn't have a tree he looked up and said, "What do we need a tree for?"
I was especially happy to finally hang our Disney ornaments that we have gathered over the past few years.  Actually, I was just thrilled that I was able to find them since all I knew is that they were somewhere in the back of my closet.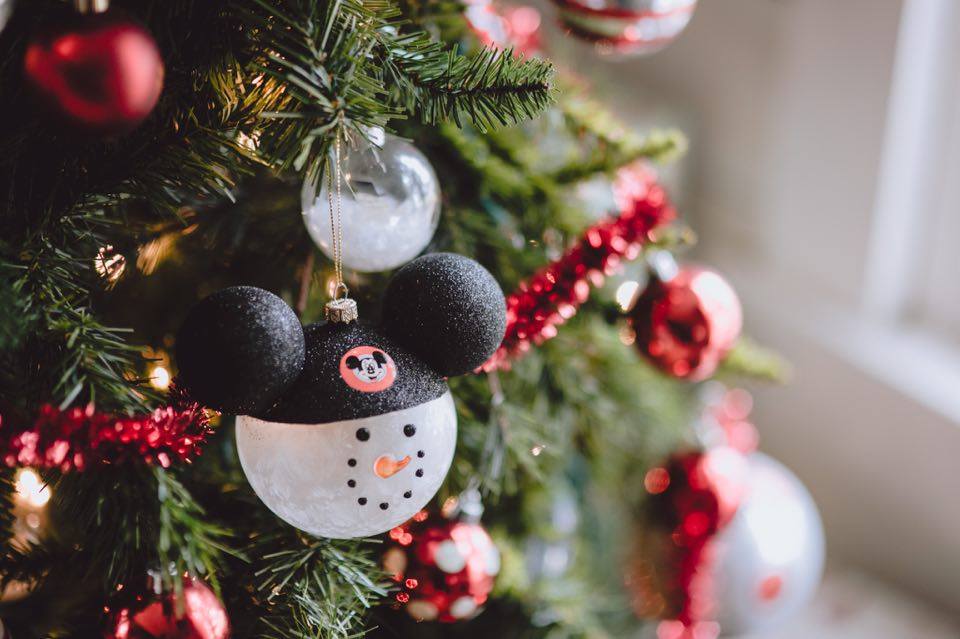 Since it's an artificial tree, I keep my diffuser next to it with great tree scents to complete the experience.  Lately I've been crushing on Idaho Blue Spruce (maybe because of my trip to the farm where they distill it).  It smells SOOO wonderful!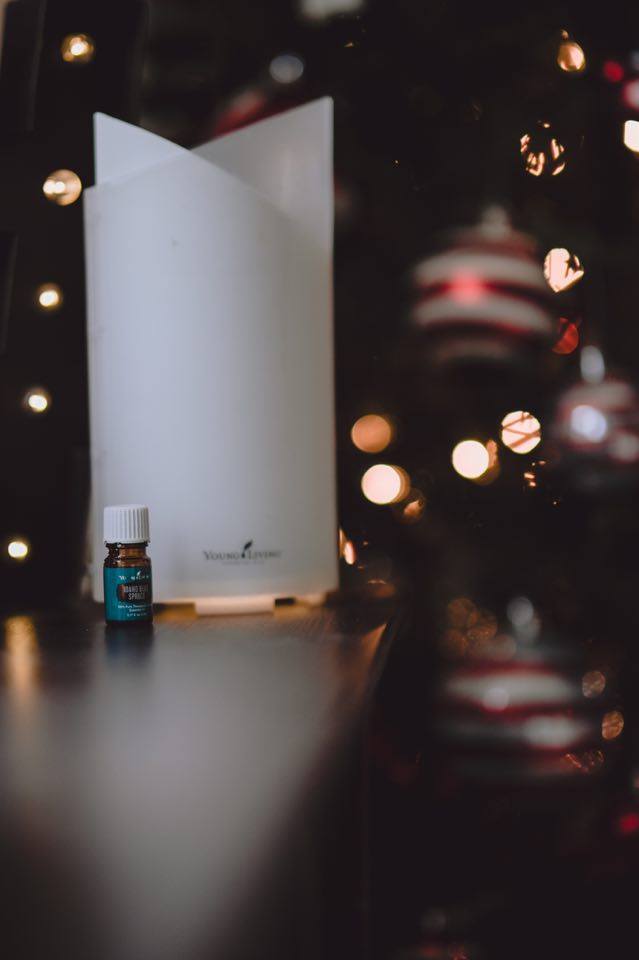 The tree is in our dining room.  It's the only room with an available corner so that's where it goes and I like having it in there to look at while we eat.  Plus I love it in that room because it's in the front of the house and you can see the tree lights from the street through the windows.
The living room is also decked out, all festive and happy.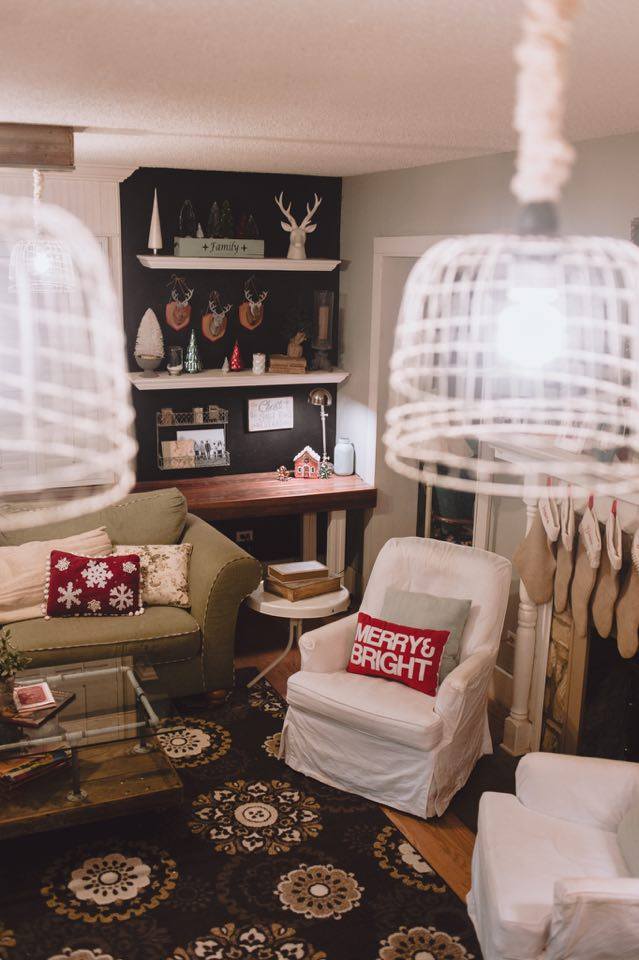 Our stockings are my favorite Christmas decorations.  I had always dreamed of matching, monogrammed stockings and a few years ago I just decided to make them myself.  I can't wait to get them out every year!  And on the mantle this year I lined up photos from Christmases past.  #heartmelt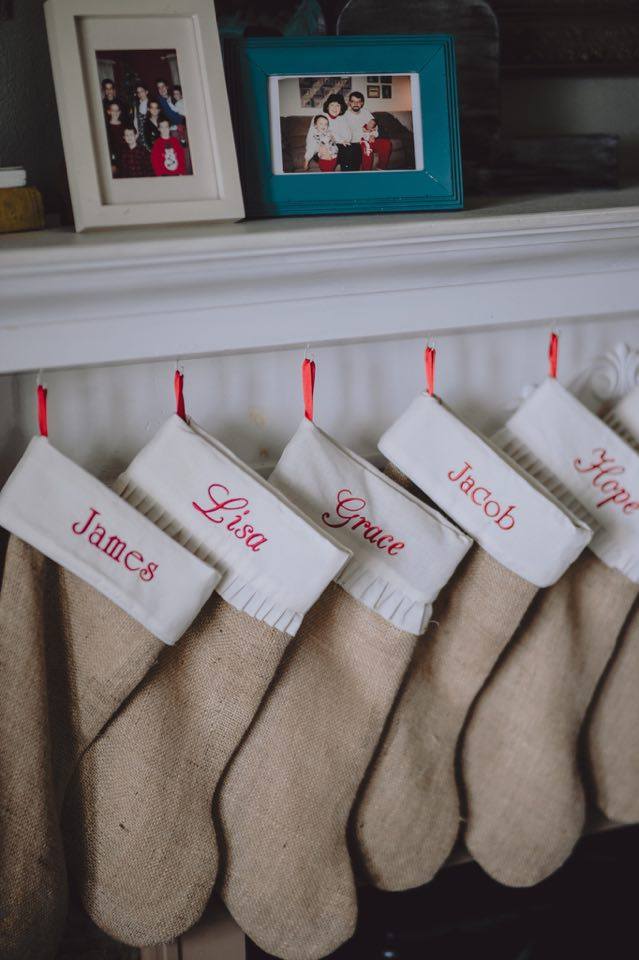 Our piano wall is another spot I love.  I will sometimes sit facing it and soak in the gratitude for all God has given me.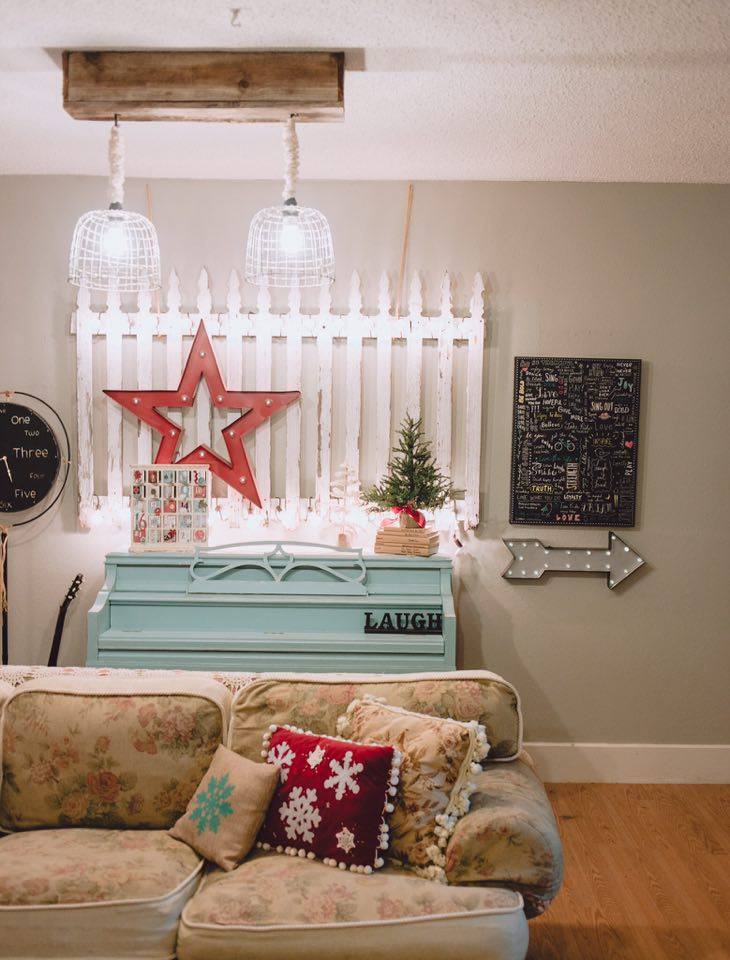 The advent calendar that sits on the piano is something I made a few years ago.  It is filled with candy and notes for the kids.  It's our youngest son's job to open the little door every morning and distribute the goodies.  He takes this very seriously.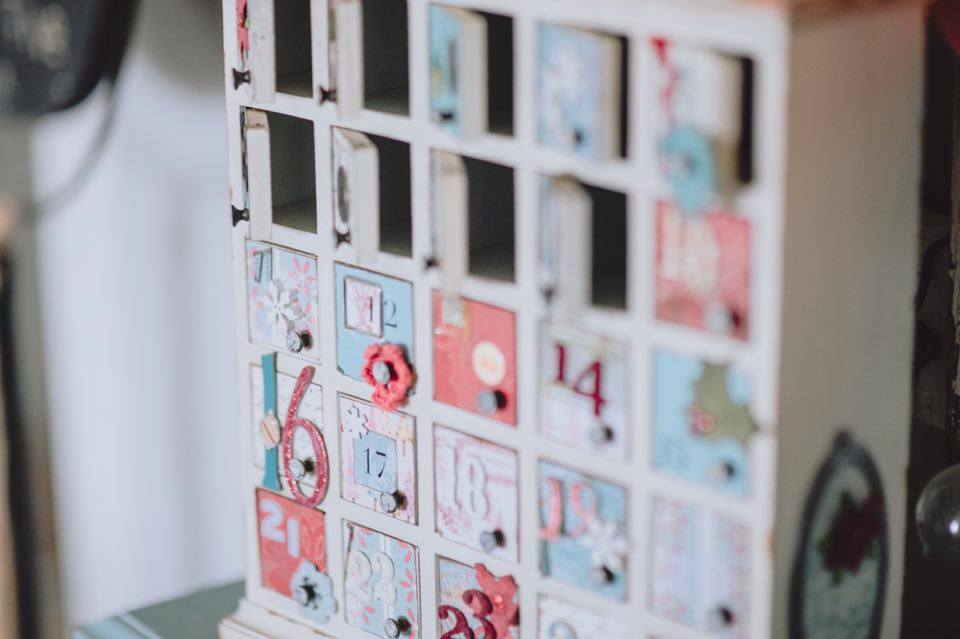 Opposite of the piano is my chalkboard wall with floating shelves.  I just LOVE changing up the look of the shelves for every season.  And Christmas is especially fun!  Some of the little trees were made by the kids years ago.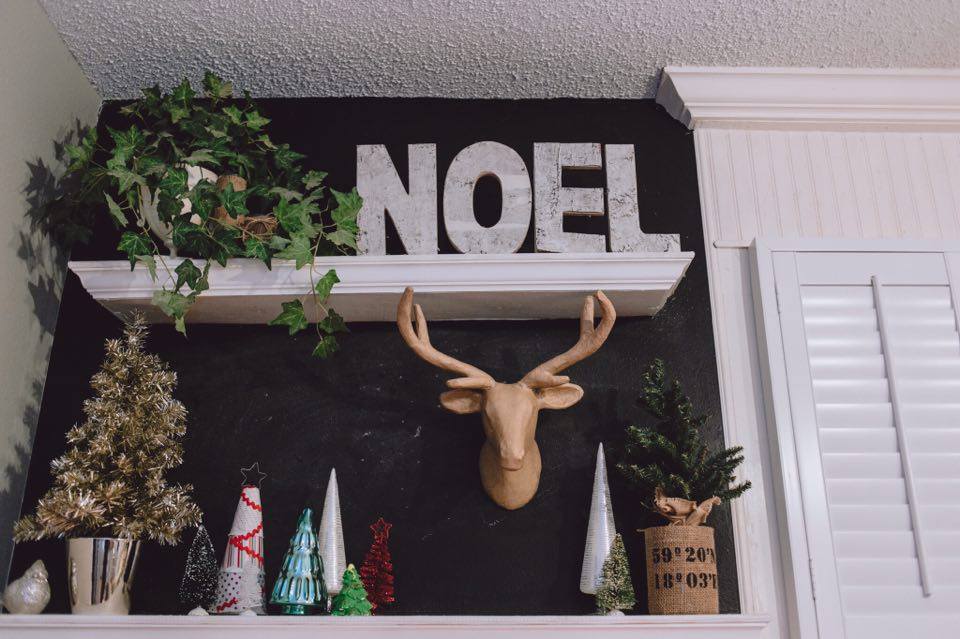 Since I wanted a bit of a "woods" theme this year, I made some deer heads with my Cricut.  These were SO much fun to make.  I used Cricut metallic poster board for the deer and Faux leather for the mount.  I also used my Cricut for my gift tags and other small decorations.  I did put a red nose on the middle one, which my husband noticed immediately and shouted, "You mounted Rudolph?!"  He's a funny guy.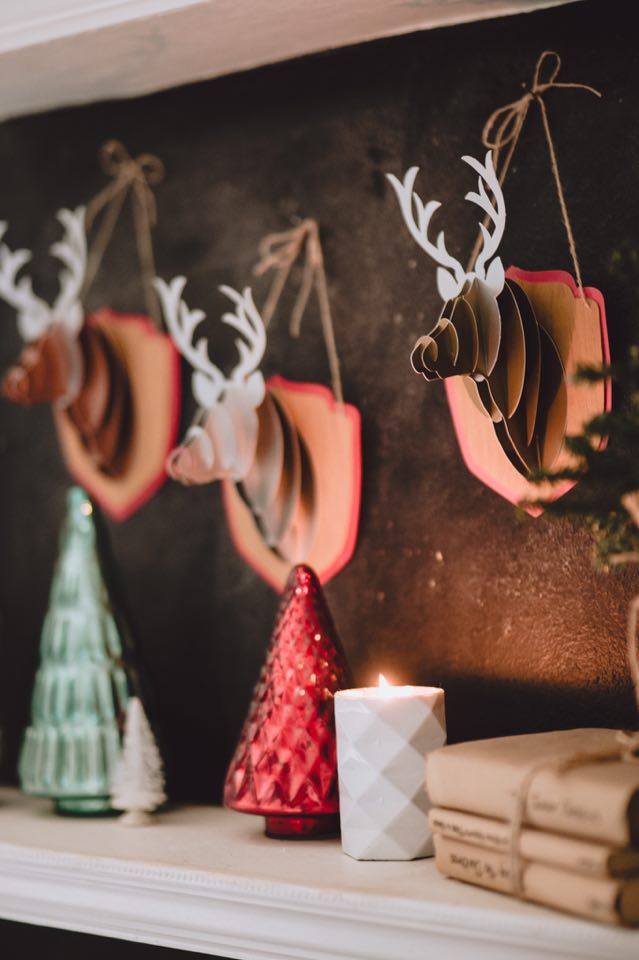 I really love when the house is decked out in twinkle lights and filled with a holiday mood.  It is so cheerful and relaxing.  And I'm super glad we got to peek into my home today.  Now I hope you'll understand if I get caught trying to peer into your front window.
Happy December!
If you're looking for some gift ideas, check out my 12 Unique Gifts!
Be sure you're following me on Facebook!