(I am an Invisalign MAB member and my son is receiving complimentary treatment but all opinions are completely my own!)
It's been a while since I caught you up on our Invisalign journey.  If you remember, I have 2 boys in treatment and that means keeping up with aligners and getting to the ortho every 10 weeks and following up with their tendency to forget to brush their teeth.
It's just another adventure in parenting.
As we round the corner to being finished with their orthodontic treatment, I'm half looking forward to being done and half going to miss this time we spend together.  It really has become a special outing for the 3 of us and we always have a great time.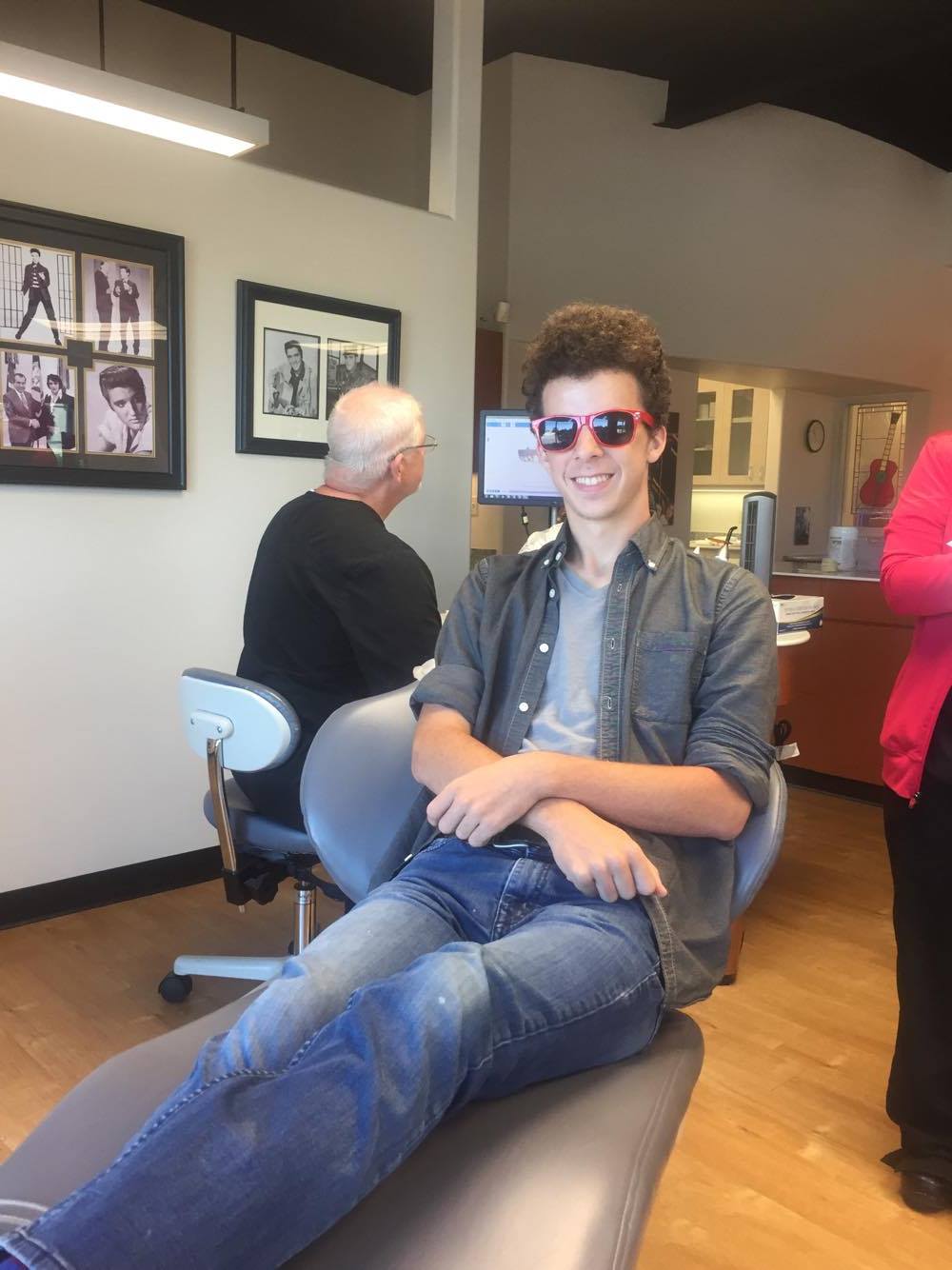 On our most recent visit we got a new set of aligners, from a scan we did on the visit before.  Noah had finished up his first 40 or so aligners and got a new scan (the scans are so cool y'all!).  They sent off for a new batch and we went in to get them.  His teeth look really great now, so my understanding (which is limited since I didn't go to dental school) is that this new set is for small tweaks and corrections.
There are so many things they can do with Invisalign.  Rubber bands, for instance.  Noah had has to wear rubber bands with his aligners almost the whole time.  Yep, that's right.  Just like we did in 1975.  Only there's no headgear involved, thank goodness!  Anyone out there remember that?!
This whole process has been so simple, even the rubber bands have been easy to manage.  And the added benefit is how much we have enjoyed it.  They boys love the invisibility in their mouths and I love how they can so easily brush their teeth without barriers.  I had traditional braces back in the day and I remember well trying to work around the wires with my toothbrush. Not easy!
I get a lot of questions about cost comparison with Invisalign and I will tell you what I tell everyone…..it's free to go get looked at and see what will work for you or your teen.  Click HERE to find a doctor near you!  And let me know what you learn.  I am always fascinated with your stories.
The one thing that has made all of the treatment worthwhile is how much Noah smiles now.  His teeth were very crooked before we started and he was embarrassed about his smile.  Now he grins from ear to ear.  Every time I see that big ol'grin it melts my heart.
We have a few months left to go with our treatment.  But not to worry, I still have 2 more boys who will need orthodontic care after these 2 boys are finished, so I'll be back with more stories before you can say "SMILE!"
Hop over to Invisalign's Facebook page for answers to any questions you have.  They're great about responding!
Again, I am an Invisalign MAB member and my son is receiving complimentary treatment.  My opinions are completely my own and I only work with companies whose products I believe in.  Click HERE to read the full disclosure statement.