This post contains affiliate links.

While the ladies on your gift list are easier to buy for than the men, we still need some fresh ideas.  So I thought I'd share with you some things that are favorites around our house.  These are all products that we own and love!
Fashion —
1. OTZ Shoes
 – These are my number one favorite shoe right now and I own several colors.  They have the trendy look of Toms with a foot bed that offers support.  I wore them all over Disney and Universal Studios and my feet never hurt!
2. Wooden Watch
 – This watch is on both my men's and women's gift list because we absolutely love ours!
3. Plaid Scarf – Help her stay with the trend of plaid this season.
4. Stamped Stacking Ring – I love stacking my rings and having words on them that inspire me.  The 2 rings I have say "abundance" and "valor".  I was gonna get my kids' names, but I can't wear that many rings at once.
5. Oofos Sandals – These shoes were all I wore all summer and beyond.  They are perfect if you have any foot issues!
Home —

6. Plaid blanket – OK I like plaid.  It's snuggly and festive and pretty and adds a nice touch to any room.
7. Marquee Letter – My friend Heidi Swapp created a line of great letters that you can customize to your décor.  I painted mine to look like the old metal letters.
8. Bluetooth Speakers
 – I added a Bluetooth speaker to my kitchen when I remodeled it so we can play music while we are cooking and cleaning.
9. Instagram Book – If your friend is into Instagram, what about giving her a book of some of her best pictures that she can keep?  There's a app called Chatbooks.com that can make it for you easy peasy.
10. Anything from Painted Fox Treasures – These items are unique and in every price range!  I own several of their things, but this Live Work Create bag is one of my favorites!  I get a ton of compliments when I use it.
Personal —

11.Mama Needs a Do-Over
 – I can't make a gift list without adding my book to it…. the gals in your life will love it!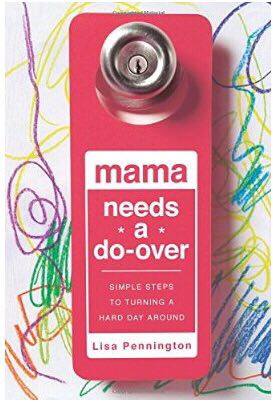 12. Selfie Stick
 – It's the gift everyone needs, but you can't take it to Disneyworld.
13.Handbag Light
 – This little gadget has helped me in a lip balm emergency many times.  It's in the bottom of your purse or tote and when you put your hand near it lights up and helps you see.  Yep, gadget gifts are fun!
14. Yearly Planner – My friend Celia at The Printed Planner makes the best planners and I use mine every day.  It helps me keep up with my business, my kids, my prayers, my fitness…. your gift recipient will love it!
15. Wireless Earbuds
 – I use these every day on my morning walk.  The wired Earbuds would pull so I got myself a pair of wireless and now it's so much easier.
Health —

16. Progessence Plus & Ylang Ylang – These 2 essential oil products are my best suggestion for women…. they help support all things "girl."
17. The Premium Starter Kit – Help your friend get started supporting her family's health and wellness with this amazing kit that has 11 basic oils and a diffuser!
18. Everyday Grain-Free Baking
 by Kelly Smith – My good friend Kelly wrote this great book and it's a favorite of our family's!
19. Chilly Pad
 – My friend Sara told me about these and I love mine!  It stays cool for hours and perfect for flea markets, exercising, any day in the summer, etc.
20. NingXia Red – Treat your friend to this dream start to her day.  It comes in a gorgeous bottle and she will feel loved!
That's it!  I hope you got some fun ideas!  Be sure to also check out my Holiday Gift Guide for Men!