(I am an Invisalign MAB member and my son is receiving complimentary treatment but all opinions completely my own!)
At last!
Noah got his Invisalign aligners and he's off and running.
Literally.  He's 15.  It's what he does.
That's one of the things that drew me to using Invisalign.  They are removable for sports and activities that might be more risky with traditional braces.  Seriously, he got a skateboard recently and he has fallen several times.  I feel better knowing his mouth is safe from being cut by braces.  (this happened to a friend of mine's son and it led to a year of serious mouth issues)
While we LOVE that they are removable, it also has its challenges.  I mean, WHERE do you put them when they are not in your mouth?!
I explored this problem.  The main times they should be out of your mouth is either when you are eating and when you're cleaning them/brushing your teeth.
The second situation isn't a big deal since they are only out for a few minutes.  But eating….that's another matter.
I can tell you for SURE that I don't want to be looking at aligners sitting next to my son's plate all through dinner.  #yuck
So….I came up with 3 ways to manage the aligners.
1. I got a small, metal bucket and set it on the console in our dining room.  He keeps his retainer case in there and when it's meal time he just grabs the case, pops his aligners out and stores them there for the meal.  (of course you KNOW I had to personalize it!)
I like the bucket instead of just the case because it looks nice and it gives him a spot to keep other things he might need like rubber bands (which he will get on his next visit).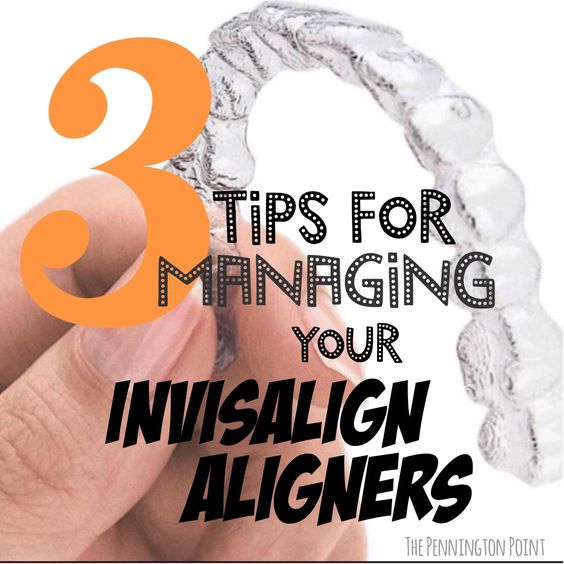 Keeping the case in the dining room (which is also our school room) makes it easy also when he needs to take them out for any other reason (maybe skateboarding for half an hour).  It's in a central location and not off in his room somewhere under a pile of Legos.
2. I keep a small zip top bag (4″x 6″ – I get them at Hobby Lobby) in my purse.  This is a great help when we are out and decide to get something to eat.  You don't want to wrap them in a napkin.  Ask me how I know……we refer to it as the "Lost Retainer of 2014".   Yep, wrapped it in a napkin at a restaurant.  Dug through the trash bin.  Never found it.  #gross
3. I keep more of those little bags in my glove compartment in my van.  This way he can stick one in his pocket in case he is going to be eating (again, if we are out) and he won't be with me.  It's small and easier to carry than the big case.  He just has to be careful that he puts it in a shirt pocket instead of pants, if possible.  I don't know how delicate they are, but we don't want to break the aligners by accidentally sitting on them! #yikes
Again, I am an Invisalign MAB member and my son is receiving complimentary treatment.  My opinions are completely my own and I only work with companies whose products I believe in.  Click HERE to read the full disclosure statement.
Related articles across the web