Thank heaven that the internet has a list of Spanish numbers.  Otherwise I'd be up a creek without a paddle…or a canalete as they say in Espanol.
I am so excited to be getting out our Valentine's Day decorations this weekend so I thought I'd show you some of the great Valentine ideas I've pinned.
I'm in love with this first one.  And I saw it in the nick of time.  The very next day I was in Sam's and they had their little candy canes back in their clearance section, so I bought a big box and I am totally going to make these.  They are candy cane lollipops from PLEASANT HOME.
And how cute is this next simple idea?  Sprinkles in a votive, why didn't I think of that?!  Better Homes and Gardens has so many good ideas.
These little wooden blocks are something I would make.  My friend Ginger made them using her "other" cutting machine, but I will use my beloved Cricut.
But this…..this is my favorite Valentine's Day pin. Seriously this lunch idea from Family Fun magazine is the cleverest thing I have seen.
And I can't leave without showing you our latest product in Shop 24.  It's a Valentine's Day mailbox for your little sweetie.  So fun!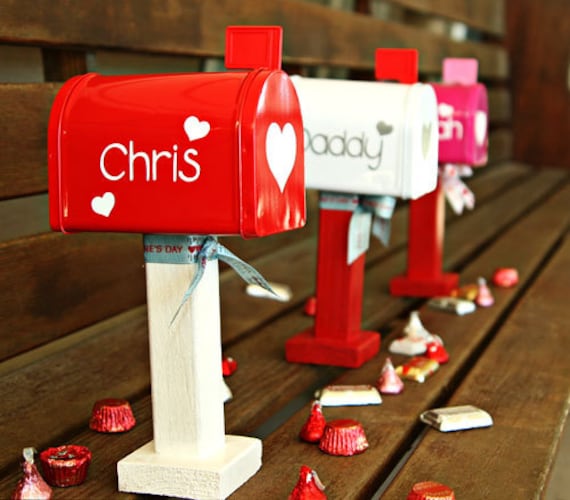 OK, now I've gotten myself all excited to get out the red and pink hearts and hang them all over the house.  Love is in the air!
Happy pinning!
If you need a Pinterest invite I would be delighted to send you one.